About Visual First
At Visual First we combine our knowledge and experience with the very latest techniques, and we have a large network of 3D specialists. This enables us to offer you the ideal product to meet your needs. We provide innovative customized solutions, deliver on our promises and – above all – think in terms of opportunities.
---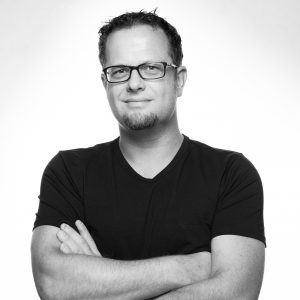 Visual First was founded in 2007 by Carl van de Rijzen. Over the years, at Visual First we have realized countless innovative impressions, animations and in particular 3D print projects using the very latest technologies. We have clients in sectors such as architecture, logistics and offshore. We also work together with 3D artists, concept designers and 3D printing centres.
As an all-round 3D company, at Visual First we take care of the entire process for you – from the idea to the end result, which could be in the form of visualizations, animations or 3D prints. Thanks to our expansive network of 3D specialists, we bring every project to a satisfactory conclusion.
Innovation and specialization
Today's digital world of 3D is extremely dynamic. Applications such as virtual reality (VR), augmented reality (AR) and 3D printing are advancing at a tremendous pace. At Visual First, we keep a very close eye on these developments and work with the very latest techniques, products and applications whenever we can.
In recent years Visual First has become increasingly specialized in 3D printing. As a result, our company is now at the forefront of this innovative digital 3D world. The projects we work on range from impressions of new-build projects to offshore vessels, and from 3D prints of scale models to spare parts for machinery. We also offer advice on the implementation of 3D printing technology.
Having worked for a major client in the offshore world over the past few years, we are fully up to date on the opportunities and applications related to this industry. This has resulted in various impressions, animations and 3D prints of breathtaking designs.
Partnerships
We work with a large network of 3D specialists, 3D sculptors and 3D printing services. We enlist their help whenever necessary to ensure a satisfactory end result every time. Our approach is always based on good communication and clear insights. Our clients are active in a broad spectrum of sectors, including architecture, logistics and the offshore industry.